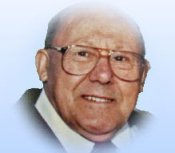 When it all began,  in 1946, Mr. Earnest Maillet started his own successful business; Fresh Seafood, Lobster, straight off the boats was peddled door to door to local communities.
In 1952, Mr. Ernest Maillet opened a canteen on Main Street in Shediac New Brunswick to sell cooked lobster to the public during the tourist season. The canteen was a seasonal operation which coincided with our local lobster fishing season. The business's only source of revenue was counter sales until 1958, when Shediac Lobster Shop obtained its first fish processing license.
The business would be operated under sole proprietorship for the following 10 years, where Mr. Maillet sold lobster at the retail counter to the public and packaged hand shucked lobster meat in tin cans; which would be sold in larger quantities to foreign customers and to the Montreal area. At this time Shediac Lobster employed 45 employees.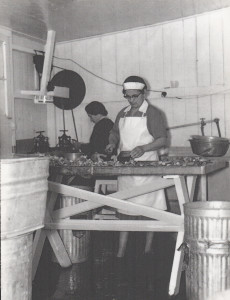 In 1967, Mr. Hector Maillet, son of Ernest, joined his father in the business. In 1968, Shediac Lobster Shop was incorporated and obtained its charter as a limited company. In 1977, Hector Maillet, acquired a part of the business from his father and became a director of the company. In 1978, Mr. Hector Maillet became general manager.  The second generation started exports to Boston, New York, Florida. USA.  At this time Shediac Lobster Shop Ltd. employed 140 employees in the processing cannery facility. 
The company today, in its third generation, has a work force of over 250 employees and is still owned in total by the Maillet family. Mr. Gilles Maillet, eldest son of Hector, is now COO, General Manager, and his brother Mr. Serge Maillet, who is now Plant Production Manager and overseas production. Together the sons work to continue building the reputable and innovative lobster processing company and strive to succeed in satisfying growing customer's needs and demand. The once was small cannery, is now a thriving modern production facility with a full range of Lobster Products, and en-compasses many facets to the business such as a Live Holding facility & Trucking Division. Exports are focused on North America, Asia, and merging into a new market in Europe.
Shediac Lobster Shop Ltd. looks forward to many successful years to come.